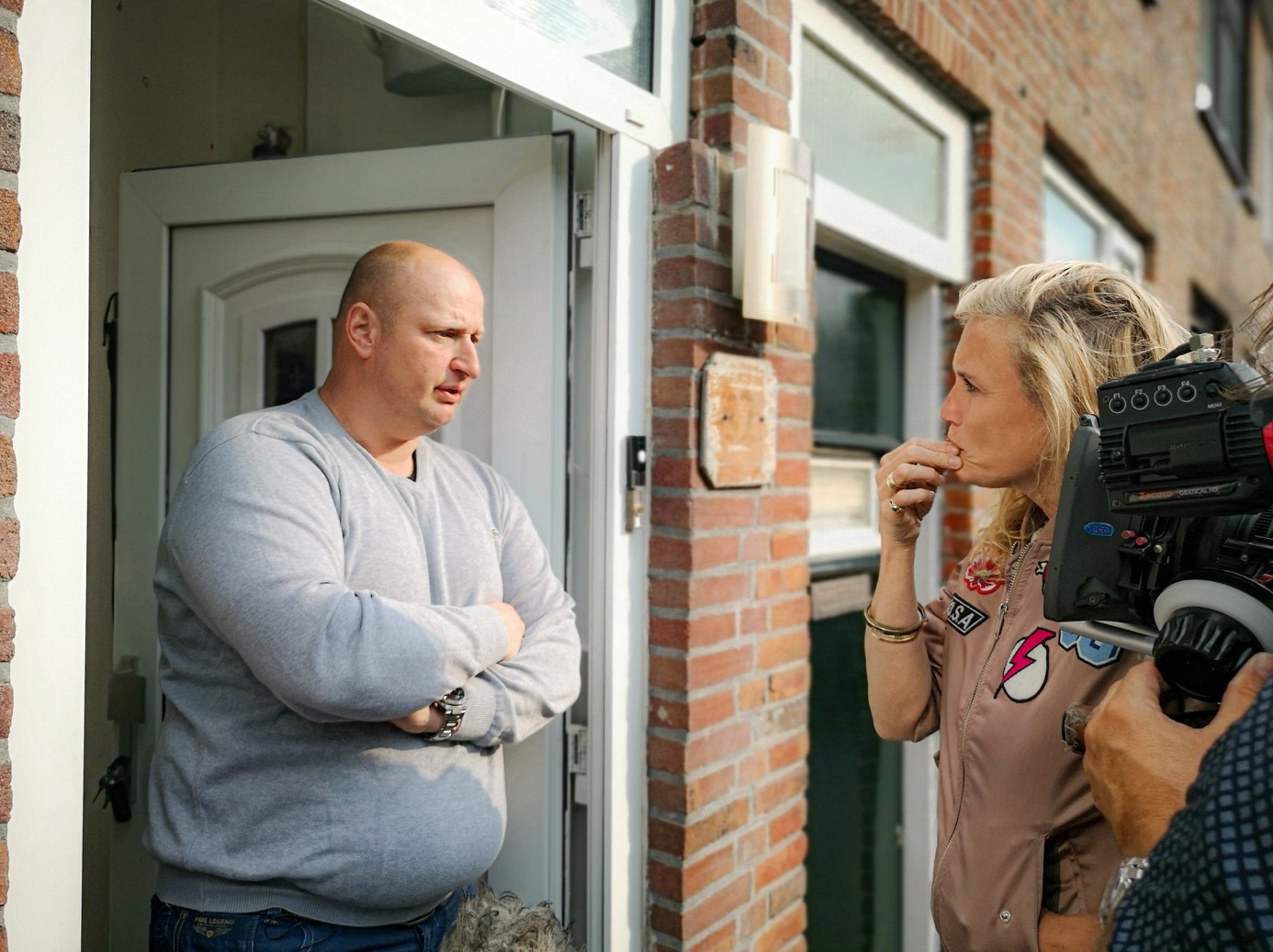 "Opstandelingen" is een programmaserie over buurten of dorpen waar bewoners zich het slachtoffer voelen van voortdurend bestuurlijk onrecht en daardoor in conflict zijn met het lokale bestuur of met elkaar. Sophie Hilbrand bezoekt elke aflevering één lokale arena en probeert te begrijpen waarom mensen in opstand komen door te duiken in de levens van de mensen van alle partijen.
Waarom zijn zoveel burgers zo boos op hun lokale bestuurders? Hoe gaan bestuurders om met burgers die zich niet eerlijk behandeld voelen? Waarom ontaarden kleine conflicten in langdurige uitputtende gevechten? Waar gaat het fout en hoe los je het op?
Sophie probeert de vinger te leggen op de zere plekken van de lokale democratie.
Ze ontdekt disfunctionele gemeenteraden, onkundige bestuurders, machtsbeluste ambtenaren, volgzame journalisten en boze burgers. Maar in het ontwarren van de kluwen van conflict ontdekt ze bijzondere verhalen en sympathieke mensen.
Afl 1     Boze Bergers
Hierin volgt Sophie de strijd van een aantal mensen in Bergen (NH) die zich slachtoffer voelen van gemeentelijk onrecht en willekeur. Toen Fred Vos met zijn gezin op straat werd gezet kwam hij in actie, en samen met vrijwilligers en verontruste burgers richtte hij de Facebookgroep Samen Bergen Verzetten op. Ze weten corrupte ambtenaren en niet-integere wethouders te ontmaskeren, en als gauw worden ze een geduchte vijand van de gemeente, en vooral van de burgemeester.
Regie: Kees Schaap
Research: Jan-Cees Terbrugge
Afl 2     De Vechtplas
Sophie bezoekt een groep bezorgde burgers in Loosdrecht (NH) die strijdt tegen de komst van een vaarverbinding in een beschermd natuurgebied recht voor hun huis. Het is een plan dat ontstaan is uit een bijzonder overleg van vele partijen. Watersportondernemers, gemeente, provincie, waterschappen, Natuurmonumenten en zelfs een groep Loosdrechtse bewoners deden eraan mee. Maar de bewoners die er straks dagelijks naar moeten kijken zijn in het overleg overgeslagen.  Ze voelen zich bespeeld en gemanipuleerd en worden steeds bozer en wantrouwiger.
Regie: Kees Schaap
Research: Sanderijn Loonen & Salima Bouchtaoui
Afl 3    De wrok van Veere
Sophie logeert op een minicamping in het toeristische Veere (Zeeland). Er blijkt bij veel campinghouders en inwoners onvrede te zijn over de willekeur waarmee de gemeenteregels aanscherpt en handhaaft. Maar als je daar wat van zegt kun je daar decennia last van blijven houden want de gemeente gaat rancuneus om met kritiek. Bram van Leeuwen draait de zaken om en vecht terug met procedures en rechtszaken. Dat zijn er zoveel dat de gemeente extra personeel in dienst moest nemen. Politici en ambtenaren durven zich nog nauwelijks uit te spreken, want Bram zal je aanklagen waar hij maar kan. Een spel van kat en muis.
Regie: Leo Wentink
Research: Kirsten van Alphen & Jan-Cees Terbrugge
Afl 4
Duindorp voor Duindorpers
Sophie gaat naar de Haagse wijk Duindorp bij Scheveningen. Die wijk kwam al vaker in het nieuws, niet alleen vanwege de torenhoge nieuwjaarsvuren, maar ook vanwege de incidenten waarbij bewoners nieuwkomers in de wijk proberen weg te pesten. Is daarbij sprake van racisme of zijn het een emotionele pogingen om hun eigen cultuur te behouden tegen oprukkende verandering? Dat laatste lijkt onvermijdelijk nu buitenstaanders met geld hebben ontdekt hoe heerlijk dicht bij het strand je hier kunt wonen. De Duindorpse cultuuur dreigt onder de voet te worden gelopen en de bewoners bereiden zich voor op een opstand.
Regie: Elena Lindemans
Research: Salima Bouchtaoui & Jan-Cees Terbrugge